Tarifold Individual
A PURPOSE FOR EVERY POCKET
Our line of single-document holders offers true display flexibility for single, multi-sheet or brochure information. Magnetic pockets hold your information on filing cabinets, machines, and other metal surfaces, while hanging pockets let you hang and display important information virtually anywhere.
Take KANG for example. This multi-purpose self-adhesive pocket lets you display documents clearly and neatly—without tape, glue or tacks! The strong corner magnet holds documents firmly almost anywhere. Kang's many uses will never cease to amaze you!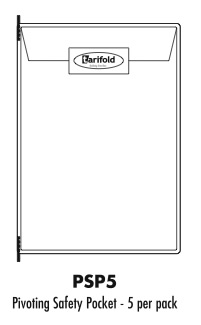 The product code (PSP5) is not found.
---
The product code (PSH5) is not found.
---
---
---
The product code (PHW5) is not found.
---
---
---
---